Tripawds is a user-supported community. Thank you for your support!
Yesterday I took Mr B and his leg for a "last walk."  He was running around happily on four legs, sniffing everything, in absolutely no pain.  Apart from the lump on his hip you wouldn't know anything is wrong with him.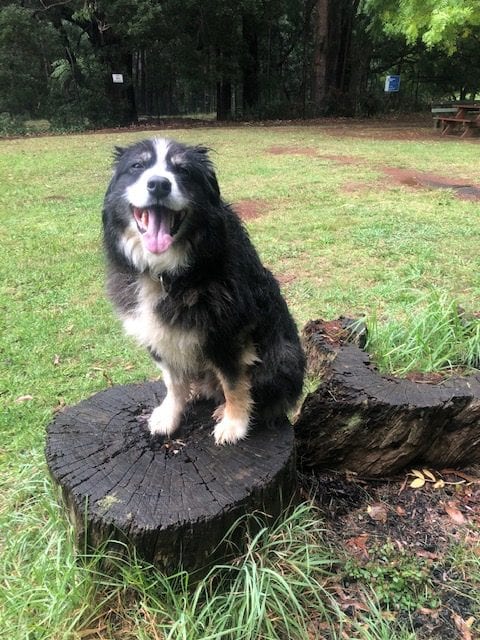 As I write this, Mr B is currently having surgery to remove his back right leg.  We dropped him at the vet's this morning and now we are just waiting for news.  I'm still not sure we are doing the right thing.  He has a large 9x7cm myxosarcoma sitting right on top of his hip, so the only way to remove it with "clean margins" is to take the whole leg and part of his pelvis.  It sounds so brutal, but the only other option is to let the cancer keep growing. Apparently chemotherapy isn't effective but amputation is considered "curative."
Three and a half hours later, the vet has just called to say that the surgery was complex, but went well.  He is sedated and has an epidural for pain relief.  Hopefully he will stay asleep for a some time yet to aid his recovery.  They will give us an update tomorrow morning, which seems approximately FOREVER away.
I now  have a three legged dog.